How to Do a Property and Casualty Insurance Review, Part II: Home
- Insurance

This month, I'm continuing on the topic of Property and Casualty (P&C) insurance reviews.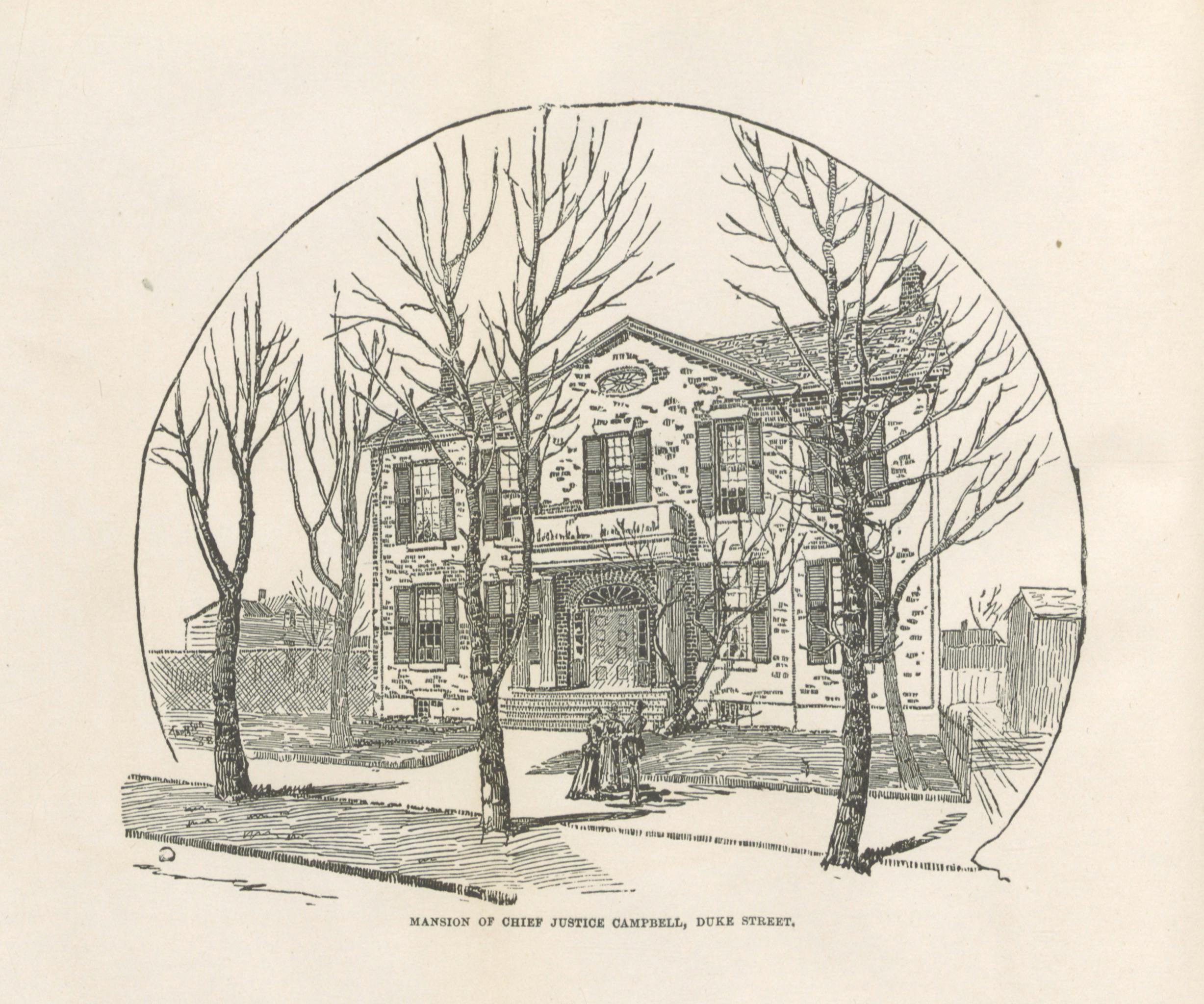 This month, I'm continuing on the topic of Property and Casualty (P&C) insurance reviews. To refresh your memory, P&C insurance includes policies like your renters/homeowners insurance and car insurance. Last month we covered car insurance, so we're moving on to Home insurance this time.
I get it. Reviewing your Home insurance sounds about as fun as a poke in the eye. But it's not that bad, especially if you have a good P&C insurance broker. They can do some of the work for you, and provide local expertise and competitive options. But it's also not that hard to do on your own, and after you've done it once and written down your key coverages you'll blast through it next time. That's right…there will be a next time, because it's probably worth doing this once a year. I know. Stick with me.
What IS a P&C insurance review? It entails pulling together the declaration pages from each of your P&C policies, reviewing them, and REALLY thinking about whether your coverages, premiums, and deductibles still make sense for you. If you know the basics of your P&C insurance coverage and how it works, a review can eliminate some nasty surprises down the road, like being underinsured or having a policy cancelled. You might also save some money! And if you don't have P&C policies yet, the information below can help you get started with the purchase process.  
Let's get into the details of Home insurance, which includes homeowners or renters coverage, depending on your situation. And a disclaimer: this is how things work in the Seattle area of Washington State, USA. Your location may vary in some respects, but wherever you live, an insurance review is a good practice and this information will help you ask the right questions of your agent or broker.
Below you'll find the types of coverage available in home-related policies, and some recommendations for minimum levels. Appropriate levels in your location may vary, and of course you'll be taking your personal situation and policy affordability into account. If you own a home, your mortgage lender may require certain coverage levels, so please make sure you're meeting those obligations.
a.       House Owner (no HOA) Dwelling Coverage: if you own a home with no homeowners association (HOA), Dwelling Coverage will pay to help you repair or rebuild your home if it's damaged or destroyed. The HO-3 (Special) type of homeowners policy covers the structures on your property AND your belongings, so I recommend you go with that. If you're interested in understanding all the levels, Business Insider has a good summary.
You also have a choice between insuring your home and possessions based on their actual cash value (ACV), replacement value, or guaranteed/extended replacement cost. The ACV option offers the lowest level of reimbursement, because it's based on the value of your home and belongings, minus depreciation. The replacement value option doesn't factor in depreciation, so it will pay based on what it would cost to replace your home at the time of loss, up to its original value (and up to a limit). It will also pay the current cost of replacing your belongings with new versions of the same specifications and quality. The typical homeowners insurance policy offers replacement value for your structures and ACV for your belongings, so be sure to check what you're buying and adjust as needed.
The guaranteed/extended replacement cost option will pay the full, current cost of rebuilding your home if it's destroyed, without any limits. This is the most expensive option for covering your structures, but if construction costs are going up in your area (which they probably are), it's a good idea if you can afford it.
b.       Condo Dwelling Coverage: your level of Condo coverage should be the building cost divided by about 2, because the condo association pays to rebuild the parts they own and you pay to rebuild the parts you own. If you own in a different proportion than 50/50, the coverage should be in that same ratio.  
c.       Rentals: since you don't own the home, you only need to cover your personal property, so read on. You won't have Dwelling coverage.
d.       Personal Property Coverage (a.k.a. On-Premise): covers your clothing, jewelry, and other home contents. It's usually a percentage of your Dwelling coverage, like 50% - 75%, which is generally fine. This is what you're buying if you're a renter, and property coverage is included in Condo Dwelling coverage, too. But if you own a home with no homeowners association (HOA), only the HO-2 and HO-3 Dwelling types will cover your property. See that Business Insider article for details.   
                                 i.         Jewelry falls in the personal property category under homeowners and renters policies, but your standard policy will only cover up to about $1500 for jewelry theft. If you submit a claim for jewelry against your main Home policy, even a small one, it counts as a claim. This is why you want to "schedule" your jewelry, which means you cover it under a separate endorsement to your policy (see Scheduled Items below). You don't want to rack up too many claims against the main policy. 
                                 ii.         Mysterious Disappearance: refers to the loss of jewelry or other personal belongings when they just disappear or get lost. These losses are NOT covered under a standard Home policy. This means the base policy doesn't cover your ring if it gets dropped down the drain and you can't get it back, or if you leave your Rolex somewhere and never find it again. This is another good reason to get that separate endorsement (see Scheduled Items below), since Mysterious Disappearance IS covered under the endorsement.
                                 iii.         Breakage is also excluded from standard Home insurance policies, but theft is not. When something breaks or is damaged as a result of normal wear and tear, it's considered breakage. So for example, if you sit down in your vintage 60's chair and the leg breaks off, the damage to the chair isn't covered. But if someone breaks into your home and steals the chair, it IS covered. If you want to cover your property for breakage, you need a home warranty.
                                 iv.         There are other items which have limits on coverage, so be sure you get the complete list from your agent or broker and then get separate endorsements (see Scheduled Items below) as relevant. These other items can include cash, electronics, guns and ammo, collections (stamps, baseball cards, comic books, etc.), fine art, bicycles, and so forth. Just be aware of coverage limits and get separate endorsements as needed to avoid a nasty shock when your Edward Hopper gets stolen and the insurance company will only give you $2500 for it.
e.       Scheduled Items and Policy Endorsements: as you've seen above, if you own expensive items which are not included in or fully covered by your Personal Property insurance, you may want to protect these items with a separate policy endorsement. You will pay a separate, smaller premium to schedule these items/add the endorsements, but there is no deductible when you claim. If you do have a loss and use this coverage, it also doesn't count as a claim against your main Home policy. This is a great option for expensive items which are easily lost or stolen, and it protects you from the higher rates or potential cancellations you might get from a claim. 
f.       Off-Premise Coverage: reimburses you for damage to and theft of your possessions when they are outside your home, such as items damaged or stolen during travel, while in storage, or at the gym. Off-Premise also covers personal liability claims against you if you fly your drone into someone's head or your kid runs over another kid with her new skateboard. The Off-Premise Property Coverage maximum is usually 10% of your On-Premise maximum, but you can choose different levels of the Off-Premise Personal Liability coverage if you like.
g.       Liability Coverage: pays your guests' medical and legal bills if you're held legally responsible for hurting someone else or damaging their property while they're at your home. Your medical policy covers any injuries first, then Liability kicks in, and then an Umbrella policy kicks in if you have one (see below). $300k is fine for a Liability limit as long as you have an Umbrella policy. Your total coverage, including the Umbrella policy, should equal your net worth...yes, someone might be tempted to sue you for all you're worth, especially in the US.
h.       Loss of Use Coverage: pays the cost of a rental home, meals, laundry and so forth if your home isn't usable. Some carriers cover the actual loss sustained and others do a flat amount, so find out how yours handles this and plan accordingly.
i.       Backup of Sewer Coverage: I strongly recommend that you add this endorsement. Sewer backups are usually excluded from Home insurance coverage, so be aware and ask for the endorsement if needed. And of course this isn't applicable if you're a renter, because the owner has to pay if the sewer backs up.
j.       Identify Fraud Coverage: this is another recommended endorsement you can add to a Home policy, assuming you don't get protection somewhere else. Get at least $20k in coverage, since working through an identity fraud incident will cost you $20 - $25k on average (!). It's only about $1 per month and it doesn't count as a claim against your main Home policy if you need to use it. 
2.       Earthquake Policies: if you own a condo, you may get Earthquake insurance as an endorsement to your Condo policy (but double-check it and know your coverage levels). If you own a non-HOA home or rent, you will need to purchase a separate insurance policy to get coverage, because the standard insurance policies don't cover earthquakes. These policies are expensive, but do what you can, especially if you live in an area at risk for earthquakes. Get as much coverage as you can within your budget, in line with the general recommendations for Home insurance.
3.       Flood Policies: there is some subtlety to flood coverage. A separate flood policy covers flood damage, and a Home policy covers water damage, but not vice versa. Wha??? For insurance purposes, flood damage happens when water touches the ground before it comes into your home. So Flood insurance covers you if heavy rains swell a river, which then overflows and floods your basement. It's covered by your separate Flood policy.
The National Flood Insurance Program is managed by FEMA in partnership with insurers, to help people learn about and buy separate Flood insurance policies. A separate Flood policy will only cover you if two or more homes, or two or more normally dry acres, were flooded. It seems you're on your own if you were the one unlucky house in a flood, unless the flood covered two or more normally dry acres. Sigh.
Water damage happens when the water does NOT touch the ground before it enters your home, and it's covered by your regular Dwelling insurance. For example, if heavy rains cause a leak in your roof which then ruins your walls and carpet, you'd be covered by your Dwelling insurance. Flood insurance excludes water damage and Dwelling insurance excludes flood damage, so you need both.
And just a quick note: Dwelling insurance will cover sudden or accidental water damage, like a burst pipe. It doesn't cover gradual damage due to normal wear on pipes over time (and neither does Flood insurance). If you have a gradual water leak in your home, I'm sorry to say you're on your own. Make sure you keep your eyes open for those gradual water leaks, friends!
As with Earthquake coverage, get as much coverage as you can within your budget, in line with the general recommendations for Home insurance maximums.
4.       Landslide Policies: insurance against landslides can be part of a Flood or Earthquake policy, and you may also be able to add special riders to your homeowners policy to cover some of the damage from a landslide. It depends on where you live, but sometimes it's a required coverage. Make sure you know what's included and excluded from your current policies, and add as needed. This is another case where you can use the general guidelines for Home insurance maximum coverages and adjust as needed for your budget and circumstances.
5.       Umbrella Policies: cover you beyond the current limits and coverages on your other P&C policies. These policies cover injuries, property damage, lawsuits, and personal liability over and above the coverage limits you already have in place. As I mentioned before, people in the US have been known to sue if they can blame someone else for an injury or accident. In these situations, you could end up owing a lot more than just the cost of a broken ankle or dog bite. This is where an Umbrella policy comes in. It kicks in after the coverages from your existing policies are exhausted.
Apart from the different Home coverage types, I have some tips and tidbits to help you with your insurance review. 
1.       Deductibles: it's fine to go higher to keep the cost of your policy down, so $2500 might be OK for you depending on your financial situation. It's unlikely you will ever need to file a large claim, but just be aware that you'll have to come up with the deductible if you do.
2.       Claims: a claim of $100k counts as one claim, and a claim of $1000 also counts as one claim. Don't claim unless you have a significant loss! Chances are your rates will go up, and your policy might even be cancelled. If you're cancelled, it's going to cost you a LOT more to get a new policy.
3.       Cancellation: I've talked about the possibility of policy cancellation a few times now. It's not that cancellation is all that common, but a lot of people don't realize that even small claims can cause cancellation if there are enough of them. That's why I advise you to skip smaller claims if you can cover them yourself. But size DOES matter, to some extent: if you have a small claim and a huge claim, the insurance company will certainly look at the situation more negatively than if you have two small claims. But by the time you get to several small claims on one property, depending on the time period you could be at risk for cancellation.
Insurance companies can also cancel a policy if they find out you didn't disclose all of the relevant information about your property when you applied. They might also cancel you if the underwriters find an unacceptable risk when inspecting your home, such as a fire hazard, roof problem, or infrastructure in disrepair. And if you don't pay your premiums, of course they will cancel you. If you do get cancelled, get a detailed explanation of why and see if there is anything you can do to address the situation and avoid being cancelled. As you might imagine, it's harder to get a new policy if you've been cancelled, and it will cost you significantly more.
4.       Take pictures or a video of the inside of your home every so often. This will help assess values if you have a claim. 
5.       For expensive and Scheduled items: be sure to get an appraisal every couple of years in case you ever have to submit a claim. If you have valuable baseball cards or other collections, classic cars, expensive jewelry, fine art, and so forth, the value of these items can change over time and insurance adjusters will want to see a recent appraisal to determine how much they should pay out. This can be harder to prove after the object disappears or is damaged. Remember to schedule expensive items as explained above; otherwise, the insurance company will probably pay out only a fraction of their value.   
As with auto insurance, I hope it goes without saying that you need Home insurance. If you own or rent a home, you need to have this coverage to protect yourself in case something goes drastically wrong. But if you can afford to replace your home and all of your belongings, and you can pay millions out of pocket to settle a lawsuit, that's great. You can decide to self-insure. If not, this kind of insurance can protect you from potentially devastating financial losses.
That said, I truly hope you never have to claim on your Home insurance. Now get going on that review!