LeCount Davis and Black Financial Advisors
- Wildcard

In honor of Black History Month I decided to write about Black Financial Advisors in the US.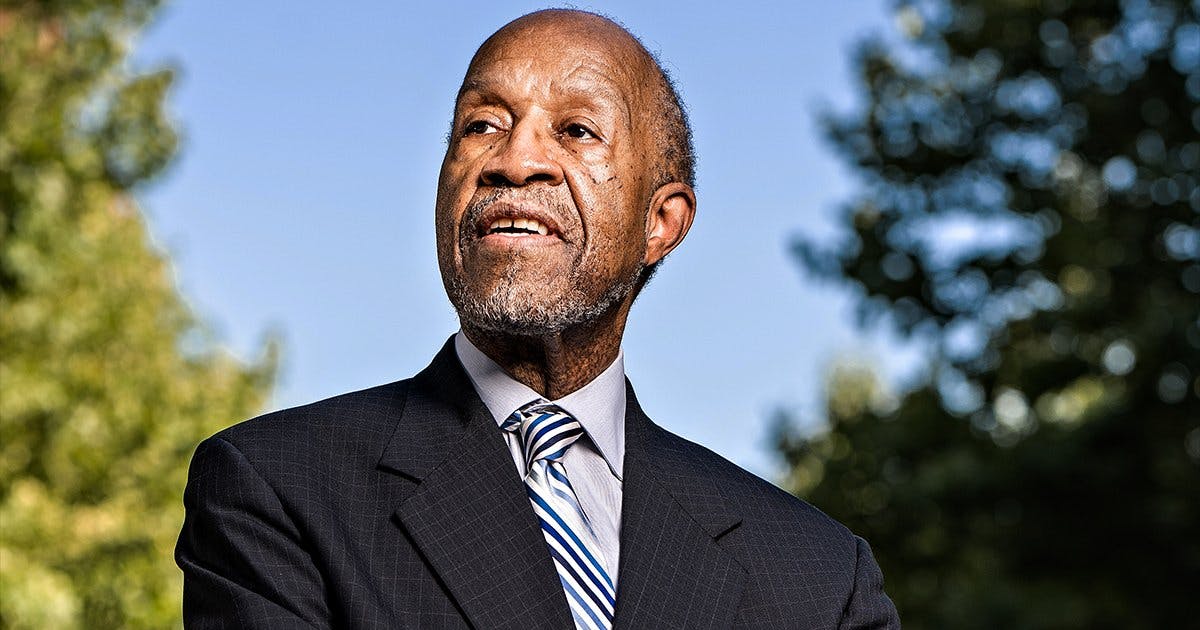 The very first Black person to earn the Certified Financial Planner (CFP©) designation (in 1978) was LeCount Davis, who also founded the Association of African American Financial Advisors back in 2001. Mr. Davis has been an advisor for more than 50 years now, and last year he released his autobiography, One Step Back—Two Steps Forward: The Dance of my Ultimate Plan. With this book, he hopes to "prepare the next generation of African American advisors for the diversity and inclusion movement that's been talked about for years but that hasn't [happened]."
According to the Certified Financial Planner Board of Standards Inc., Mr. Davis is entirely correct in saying the Financial Services industry is not diverse OR inclusive: in 2020, Black advisors represented only 1.7% of all CFP© certificants in the US. According to the US Census Bureau, as of July 2019 Blacks represented 13.4% of the US population as a whole. What can we do about it, Mr. Davis?   
If Blacks are to have a significant role in Financial Services, he says they must be part of the industry's decision-making process, including how to reach specific markets and which products should be offered. According to Mr. Davis, the industry used to say the problem was a lack of education among Black advisors, but then they became educated. Now the industry says Black advisors don't have the required experience. He asks how Black advisors can acquire this experience if they can't get hired. And even if they do get hired, diversity in the industry isn't the same as inclusion, is it?  
When ThinkAdvisor asked Mr. Davis last year about the opportunities for Black advisors he said, "We're not welcome." When they asked him how white clients felt about hiring Black advisors he said it's "benign neglect—unconscious bias."
Time to rally my people again, I think. How can we help?
1.       Hire a Black advisor. Yeah, obv. Let's create some demand for Black advisors by hiring them. The Association of African American Financial Advisors maintains a list of Black advisors here.  
2.       Ask the question: If you're already working with an advisor, look around their office. Do you see diversity? If you're working with an advisor in a large firm, ask what percentage of their advisors are Black. Then ask what they are doing to improve diversity and inclusion; if you don't like the answer, see #1.
3.       Advisors and Financial Services hiring managers: Hire Black advisors, support them in the profession however you can, and seek them out at conferences rather than ignoring them. Get them involved in decision-making and product development in your organization. Listen to them and amplify their voices. Help them feel welcomed and comfortable in your organization. Hold yourself and your leadership accountable.
4.       Tell the story: Evangelize this story among your people, too. Rally them and ask them to help. Amplify the stories of successful Black advisors by starting here, with BlackWallet's 2020 list of nine of the best Black Financial Planners.
And yes, in case you're wondering, what I've said so far does apply to all people of color, people with disabilities, and people of all gender identities and sexual orientations. We need the Financial Services industry and all of our industries to look like our population. Until then, let's shake off the apathy and complacency and do what we can to change things.