How to Do a Property and Casualty Insurance Review, Part I: Auto
- Insurance

Happy New Year, my friends! I hope this year brings you maximum health, wealth, and happiness.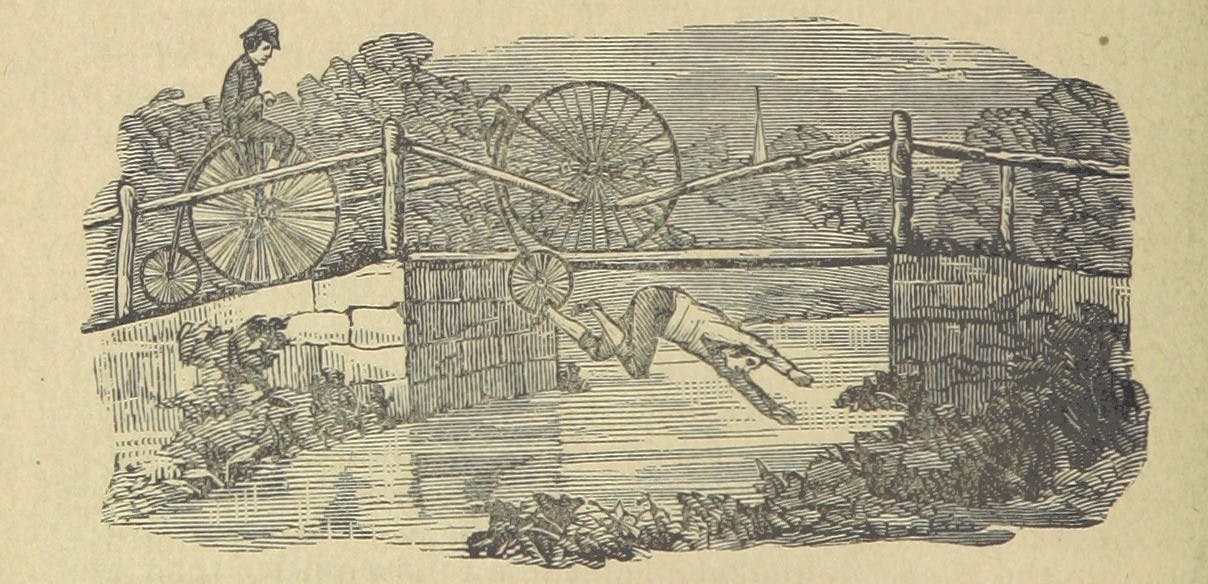 This month's theme may just displace long-term disability insurance as the sexiest topic I've ever addressed. Yes, it's Property and Casualty (P&C) insurance reviews (insert Marvin Gaye's "Let's Get it On" here). P&C insurance includes policies like your renters/homeowners insurance and car insurance.
I get it. Reviewing your P&C insurance sounds about as fun as a poke in the eye. But it's not that bad, especially if you have a good P&C insurance broker. They can do some of the work for you and provide local expertise and competitive options. But it's also not that hard to do on your own, and after you've done it once and written down your key coverages, you'll blast through it next time. That's right…there will be a next time, because it's worth doing this once a year. I know. Stick with me.
What IS a P&C insurance review? It entails pulling together the declaration pages from each of your P&C policies, reviewing them, and REALLY thinking about whether your coverages, premiums, and deductibles still make sense for you. If you know the basics of your P&C insurance coverage and how it works, a review can eliminate some nasty surprises down the road, like being underinsured or having a policy cancelled. You might also save some money! And if you don't have P&C policies yet, the information below can help you get started with the purchase process.
Let's start with cars and other vehicles, then next month we'll talk about homes and other assets you can protect with P&C insurance. And a disclaimer: this is how things work in the Seattle area of Washington State, USA. Your location may vary in some respects, but wherever you live, an insurance review is a good practice, and this information will help you ask the right questions of your agent or broker.
Car insurance is a good place to start your review, because there is more room to tweak coverages and a greater likelihood you'll use this coverage over other types of P&C insurance. Below are the types of coverage available in an auto policy and some recommendations for minimum levels. Appropriate levels in your location may vary, and of course you'll be taking your personal situation and policy affordability into account. A lot of states also require certain auto insurance coverages, so please start there if you're on a tight budget.
1.      Bodily Injury: this covers medical bills and lost income for the people in the other car(s) when an accident is your fault. It can also cover your legal fees if someone sues you after the accident. $250k/$500k is a good coverage level to start with, according to my broker. That first number refers to the per-person coverage limit, and the second number is the per-accident limit. This type of coverage is required in most states.
2.       Personal Injury: this covers injuries to you and anyone else in your car, regardless of who is at fault for the accident. It can also provide coverage for childcare, lost earnings, and funeral costs related to an accident. $20k is a good start and most people take between $10k and $35k. Quite a few states require this kind of coverage, too.
3.       Uninsured Motorist Injury: if an uninsured motorist or hit-and-run driver is responsible for your accident, this coverage pays for your bodily injuries and property damage. It also pays out for any other passengers in your car. Underinsured Motorist is similar, except it covers you when the at-fault driver doesn't have enough insurance to fully cover your expenses. Again, $250k per person/$500k per accident is a good coverage level and this is a relatively inexpensive add-on to an auto policy.
4.       Collision: this coverage will pay to fix or replace your car if it's damaged or totaled in a collision. It covers your car regardless of who is at fault for the crash. It also covers your car if you run into something that is NOT a vehicle. But keep in mind that it will only pay the depreciated value of your car if it's totaled, so you might adjust your level of coverage every so often to match your car's current value. There's no sense in having $35k in coverage when the car is only worth $10k. But if you have a car loan, the lender might require a certain level of Collision coverage, so make sure you know how much you need to have.
5.       Comprehensive: this pays to fix or replace your car when the incident is NOT caused by colliding with another vehicle. So for example, if you hit an elk or someone sets your car on fire or just steals it, Comprehensive would cover you. As with Collision insurance, Comprehensive only pays the depreciated value of your car if it's totaled or stolen, so keep that in mind when you set your coverage level and deductible. And again, if you have a car loan, your lender may require that you maintain a certain amount of Comprehensive insurance.
6.       Property Damage: this covers any damage you cause to another car or a structure in an accident. It does NOT cover property damage to your car; that's handled under your Collision or Comprehensive coverage. My broker generally recommends a coverage level of $250k, which may seem high, but if you think about running into someone's house or a bridge support it's easy to see how you might rack up property damages pretty quickly.
7.       Uninsured Property: as with Uninsured Motorist Injury coverage, Uninsured Property covers your car and property when another driver is at fault for the damage. My broker recommends using the value of your car today as the coverage level, but you can do full replacement value if you prefer.
8.       Glass Coverage: if it's available, take the full glass coverage. Glass damage with no body damage will count as a claim against your Comprehensive coverage, but if you have separate glass coverage this is not the case. It's much better to file a claim against your separate glass coverage, because then it won't count as a full claim from the insurer's perspective. Once you have a couple (even small) claims, you can be looking at significant rate hikes or cancellation. Separate glass coverage can help you avoid this.
9.       International Coverage: if you're an international traveler, be sure to ask if you're covered when driving abroad. Some policies will only cover Canada, so you will want to buy coverage through the rental car agency or a broker if you travel elsewhere. Please also check your credit card disclosures to see if the lender provides international rental car coverage. If your credit card company does include coverage for cardmembers, you'll have to use that specific card when you book your rental and be sure to decline the rental car company's insurance.
Apart from the different coverage types, I have some tips and tidbits to help you with your insurance review.
1.       Deductibles: your auto insurance coverages will have a deductible. A deductible is the amount of money you have to pay when you make a claim, and then the insurance company will pay the rest of the bill (up to your coverage limit). If you can afford to come up with $1k if you have to file a claim, a $1k deductible is a nice tradeoff between saving you some money on premiums and keeping the cost of a claim manageable.
2.       Claims: my advice is to avoid relatively small claims against your auto insurance. Most insurers typically won't count claims under about $750 against you, but you never know if that will be the case, and if you have several of these small claims your insurer might raise your rates or cancel your policy.
3.       Low-Mileage Rates: I don't know about you, but I pretty much stopped driving during COVID. If you drive under 5k miles a year, you might qualify for a special rate…at least until everyone wants a special rate for not driving anymore. Anyhow, if you drive a lot less than the average you might be eligible for a discount. It's worth asking.
4.       Other Vehicles: auto insurance only covers personal cars and trucks. If you drive boats and other personal watercraft, ATVs, RVs, motorcycles, golf carts, and/or other vehicles, you need separate insurance policies to cover them. If you own vehicles as part of your business, they need to be insured under a separate, commercial policy.
If you're working with an agent or broker to do your review and/or get some competitive quotes for P&C insurance, you'll need to pull together the information below before your meeting.
1.       The declaration pages from the relevant policies. Brokers tell me that, for some reason, people sometimes cross out the premium before they share these pages. Don't do that. They need to know what you're currently paying to see if they can get you a better deal. If you don't trust your broker enough to share that information, it's time for a new broker.
2.       Your date of birth, driver's license information, and Social Security number for the insurance credit rating report. Yes, insurers use your credit information to decide how much to charge you, and yes, there are some obvious issues of fairness inherent in that practice. In WA State in 2021, the insurance commissioner issued an emergency three-year ban on the use of insurance credit ratings to set premiums. If you're in WA and they ask for this information to do an insurance credit report, refer your broker or agent to the ban. I'm not sure how things work in your state, but if you're outside WA be prepared to give up your personal information for a credit check when you're getting insurance quotes. Sigh.
Finally, I hope it goes without saying that you need vehicle insurance. If you drive a car or other vehicle, you need to have this coverage to protect yourself in case something goes drastically wrong. And in some cases, it's the law that you MUST have certain types of vehicle insurance. But if you can afford to replace your car or other vehicle and you can pay millions out of pocket to settle a lawsuit, that's great. You can decide to self-insure. If not, this kind of insurance can protect you from potentially devastating financial losses.
That said, I truly hope you never have to claim on your vehicle insurance. Now get going on that review!