Investment Basics: Investor Psychology and Behavior
- Investments

This month, I'm continuing our discussion about investment basics.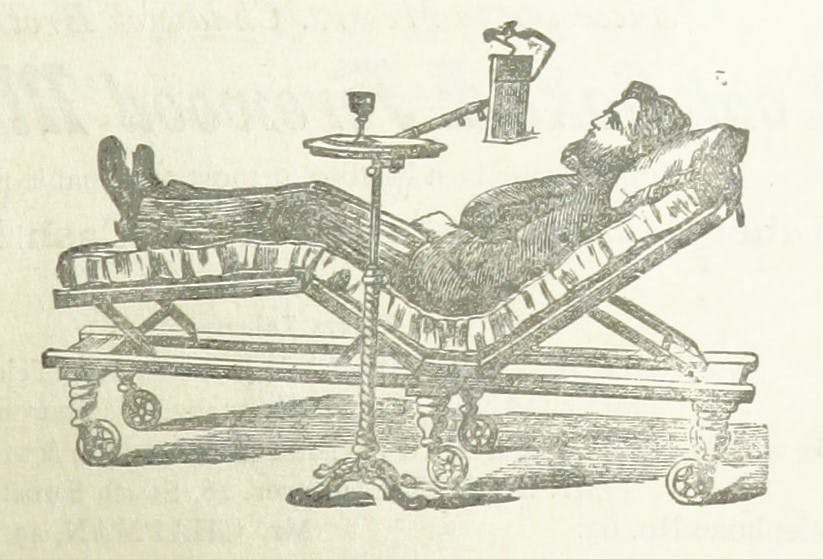 Now that I've defined some of the basic terms, asset classes, and account types, I'm going to cover some interesting tidbits about investor psychology and behavior.
It may seem like I'm skipping ahead a little, since I haven't really given any direction about HOW to invest. However, one of the most valuable things I learned as an advisor was that all the knowledge and advice in the world doesn't matter if the investor isn't psychologically and emotionally prepared. In fact, this vital piece of learning is supported by actual research, which shows that financial literacy alone doesn't change investor behavior. People don't start managing their financial lives in an effective way just because they learn a lot of facts about investing.
The missing piece is behavior management, which is a result of thought management. Most financial literacy articles and courses don't talk about our psychological and emotional relationship to money, and how we can manage it to make better decisions. So, that's what we're here for today. What do we need to know to change our mindsets and behaviors, and to give us the best chance at investment success?
1.      Understand our relationship with money: I wrote a blog post on this a while back, encouraging everyone to understand their Money Scripts as context for changing their minds and behaviors. This still seems like a good place to start. If we know what we believe about money up front, we can evaluate whether those beliefs still serve us or not.
2.      Understand our motivations: My advisory clients were always more decisive and consistent in their behavior when they had clear goals in mind. Why is it important to invest for our future? When do we want to stop working for money? Why? What will we do then? Why? What are some of our other long-term goals, and why is it important to achieve them? If we know our why, it's a bit easier to get motivated and keep our behavior on track.
3.      Understand how our brains work: Our friends in Behavioral Science have done a lot of research about achieving goals, and how our brains can help us or derail us. It's important to be aware of how our brains work as we embark on our investment journey, so we can avoid the pitfalls and leverage the upsides. Here are some key truths about our neurology and how to work with it in a financial context:
a.      Perceived power or self-efficacy: I put this one first, because I think it's probably the most important. Sometimes we underestimate the power we have over our own behavior, based on a number of factors we might see in our lives. My friends, I realize that the playing field is NOT level and there will always be factors outside our control, but at a very minimum we all have agency over our own thoughts and actions. If we believe we have (or can have) the knowledge and skill to be a successful investor, that's the first step. If we believe we can change our minds and behaviors, we can.
b.      Perceived difficulty: This is related to perceived power; it refers to how easy or hard we think it will be to meet our goal. Perceived difficulty is different for each goal or situation, and this may affect how much power we think we have. When our goals seem very daunting or far away, it can feel really hard to take that first step. Jump in and press on!
c.      Behavioral intention: Fundamentally, the more we want to achieve a particular goal, the more likely we are to achieve it. This is why it's so important to understand our motivation, or WHY we want to do something. Once we get the power of motivation behind us, we're more likely to meet our goals.
d.      Personal norms or attitudes: Here, I'm talking about our own positive or negative evaluation of what we're trying to accomplish. For example, if some of us have a Money Script which says money is evil, we're going to have a harder time building up wealth for our future selves. This is why it's so important to delve into our Money Scripts; if we hold limiting beliefs about money, we need to root them out and destroy them. No mercy. But first we have to believe we can change your minds (see "a" above).
e.      Social norms: Yes, it's time to admit it. We can be influenced by what others say and do, and sometimes we feel pressure to keep up with the Kardashians. "Oh, yes, the Hamptons were simply divine this year, Thurston, and would you like to see my new Lambo"? In comparison, putting money in our 401(k) and taking a staycation can seem a bit blah. But these are the behaviors which will serve us in the long run, and we know it. Let that outside pressure go.
f.      Instant gratification, aka the hedonic treadmill: This treadmill is easy to get on, but hard to get off. We love that dopamine hit from buying the latest Lego set or Birkin bag, and then loathe ourselves afterward (or not, as the case may be. Check your Money Scripts.). If impulsive spending is derailing our financial goals, it's time to break the habit. And if that dopamine hit has become an addiction, it's time to get some professional help.
g.      Cognitive overload: If we are handling a lot of different things at once, like finishing up a stressful project at work, dealing with a crisis in our personal life, or even just unclogging that pesky toilet again, our decision-making isn't optimal. Having a lot on our minds negatively affects our decision-making, and we tend to just default to the simplest choice. But that might not be the best choice, so it's a good idea to make financial decisions when we have a bit of mental bandwidth.
h.      Empathy gaps: Sometimes it's hard to imagine how we would feel in someone else's situation, but we can also run into this trap with ourselves. We tend to forget that our current decisions do impact others as well as our future selves. For example, we might underestimate the impact of not saving for our partners, children, and future selves, and instead overestimate the value of buying that second home on Aruba.
i.      Optimism and overconfidence: If we take our perceived power too far, we might become a bit unrealistic in our expectations for the future or overconfident in our ability as investors. That can lead us to take unwarranted risks or ignore signs of trouble. We might never consider how we would fund our expenses if we got disabled, or we might invest half of our net worth in that brand-new, buzzy crypto. I'm not telling you to pay attention when you hear the metaphorical investment sky is falling; just have a good handle on what you're risking and why.
j.      Harmful habits: Habits are just routines, or behaviors we repeat regularly. They help us work efficiently because we can repeat actions without having to think about them all over again. But that's not such a good thing when the habit isn't serving us anymore. It's important to evaluate our habitual spending from time to time, so we can decide if we really want to continue paying for certain expenses. That daily coffee is the quintessential example, but what about subscriptions, clothing, dining out, and services like meal or grocery delivery? Just by examining our ongoing expenses, we might be able to break some unwanted spending habits. I wrote a post a while back about cutting expenses if you'd like more ideas.
In this post, I've been talking about the stuff we can control. I realize there are other drivers of investment success, like the economic, social, and political environment we live in. As I said before, the deck is stacked against some folks; I acknowledge that fact. And yet…we still have to deal with our own thoughts and beliefs, so I hope everyone will find something useful to take away from this post.
And hey, I'm proud of you. I'm a psychologist at heart and find this stuff eminently fascinating, but I realize that's not the case for everyone. I also realize that actually turning these recommendations into actions can be difficult. So I'm proud of you for reading this and considering what you're going to do about it.