Which Home Improvements add Value?
- Investments

This month's topic comes courtesy of my friend, Heidi: she asked which home improvements add value when you sell your home, and which don't.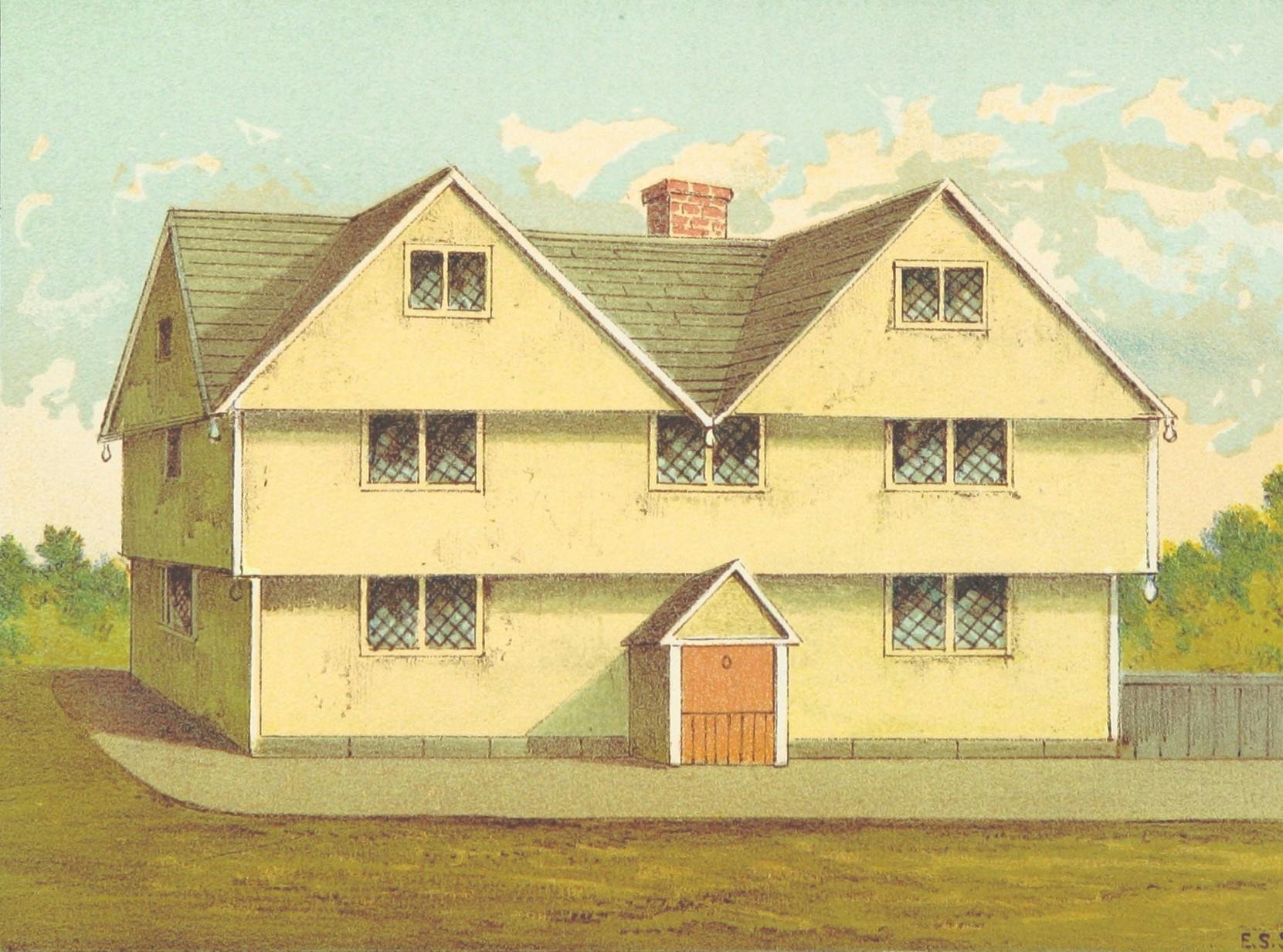 I took the opportunity to distill some of the wisdom I found on this topic, so my sources include the opinions of experts as well as actual numbers regarding which improvements tend to return the most on your investment.
Although this newsletter is geared toward homeowners, I have the utmost respect for all of you renters and home sharers, too. You might find something useful here, if you're looking for low-cost ways to make your home more beautiful and comfortable.
Let's get started. Here are some home improvements which tend to add resale value to your home. I've organized them by topic for easy browsing. If you'd like to get Return on Investment (ROI) data for your specific region (US-only, I'm afraid), check out Remodeling Magazine's Cost Vs. Value report.
Improve Your Curb Appeal
1.       Replace your garage door: a new garage door is relatively inexpensive, but it can really improve the appearance of your home, especially if your garage faces the street. You'll get a good return on your investment here.
2.       Add a stone veneer to your housefront: If you replace a bit of your home's siding with stone veneer, it adds visual interest and curb appeal. It will cost more than the garage door, but it can also return nearly all of the cost when you sell your home.
3.       Repaint or replace your front door: for a low-cost pop of color and visual interest, just paint your front door. If you can spend a bit more, swapping out the old door for a steel one gets you the fresh, new look as well as enhanced security. You can even add smart features to your new door if you like.
4.       Pressure wash the outside of your home: if you have visible dirt and/or mold, get your home's exterior pressure washed. It doesn't cost much, but if the outside of your home looks dirty it can really turn off a potential buyer.
5.       Touch up your exterior paint: peeling paint is also a turnoff for buyers. Once you've done that pressure washing, you can touch up any areas with chips or flakes.
6.       Tidy up your landscaping: there's no need to install a fancy water feature or expensive, exotic plants. Just make sure lawns are mowed, trees are trimmed, and there are simple, low-maintenance plants in the in-between spaces, especially in the front yard. A neglected front yard signals trouble within and people can see it right from the curb, before they even come in.
7.       Add an outdoor deck: it can be wooden or composite, but buyers love to see a deck and you can recoup a good bit of the cost when you sell the home.
Add Square Footage or Enhance Your Home's Feeling of Spaciousness
8.       Finish your basement: be aware that your finished basement may not always be considered "livable square footage" when you come to sell your home. This means you might not be able to advertise the additional square footage…but finished basements ARE still a good return on investment. It's not a cheap project, but you'll get about 70% ROI if you insulate the exterior walls, paint the drywall and trim, install a floor, and put in a bar, bathroom, and seating area.
9.       Open up your floor plan: buyers appreciate partially or completely open designs when it comes to the living room, dining room, and kitchen. This arrangement brings more natural light into the space and makes it feel bigger. Just make sure you consult a pro, to ensure there is still enough structural support remaining.
10.       Do a scoped-down kitchen remodel: this will be one of the more expensive projects you might consider, but a minor kitchen remodel will return almost ¾ of the cost. This project includes adding new appliances (see the Energy Efficiency section below), refacing cabinets, replacing the countertops or sink, replacing the hardware, installing a new floor, and repainting.
11.       Do a minor bathroom remodel: this will cost a little less than a scoped-down kitchen remodel, and it will probably return a bit less as well. It entails replacing the tub/shower and its surround, replacing the toilet, replacing the vanity and sink, installing a medicine cabinet, installing a new floor, and repainting.
12.       Install new hardware in the kitchen and bathrooms: for a quick, inexpensive lift, replace the door and drawer pulls in the kitchen and bathrooms rather than going for the minor remodel.
13.       Install or refinish hardwood floors: refinishing will cost less, of course. But if you have carpet or some other surface that's in bad shape, you might want to replace it with new hardwood. Carpet is passé, I'm afraid, but if you're selling a posh home and your carpet is in good shape you can probably just leave it.
14.       Touch up or repaint your interior: according to realtors, a light, neutral interior color is good for resale value because people can imagine their stuff nestling in front of your Agreeable Gray wall. Not so much the Eccentric Lime, as much as you may love it. And if you have chips, scratches, or holes in the drywall or plaster, you'll want to make sure those are touched up for potential buyers.
Reduce Maintenance Requirements
15.       Replace old siding and trim: this will be a costly project, but you will also recoup a good bit of the cost. Buyers might be concerned if they notice battered siding, or if you happen to have a siding brand which has been outed for durability or mold issues. They know it's going to cost them down the road and they'd love to avoid worrying about it. And, of course, new siding is going to look a lot smarter than your Brady Bunch-era panels.
16.       Replace your roof: this is going to cost you…but it will also get you good ROI. If you have an aging roof, buyers do recognize this and factor it into their offer. If you're close to roof-replacement time, this project might make your home more desirable than others on the market in your neighborhood.
17.       Install a tankless water heater: if your water heater is 30 years old, it's at the end of its life and a prospective buyer is going to know that. The cost of replacing that water heater will factor into their offer. A tankless water heater is a lot more efficient, and it also takes the worry out of your buyer's mind.
Increase Energy Efficiency
18.       Replace old-school windows: if you have single-pane windows and replace them with something up to current code, you can expect to get back most of your investment when you sell the home. Again, this isn't the cheapest of projects, but it does return good value.
19.       Get a heat pump or new central heating and cooling system: a heat pump generally costs more than central air/heating, but it is also extremely efficient. Either way, if your system is old or you don't have air conditioning (looking at you, Seattle), a new, energy-efficient system could be a selling point for potential buyers.
20.       Install more efficient appliances: if you don't want or need to do the minor kitchen remodel, just install more energy-efficient appliances. Buyers like the idea of saving money on their bills after they move in.
21.       Replace toilets with low-flow versions: if you don't want or need to do the minor bathroom remodel, replacing your toilets with more water-efficient versions will spell savings to your potential buyers, too. And they might look a bit nicer and more modern.
And now for a list of the projects which might not add much to the resale value of your home, or can even reduce it. This doesn't mean you shouldn't do these projects, but you might want to factor this information into your project prioritization.
1.       Swimming pool: if you live in a warm climate, a pool might be a nice bonus. But some buyers just see all the extra bills related to the energy use, maintenance, and insurance costs associated with a pool. Buyers who have small kids might also view a pool as a safety risk. If you don't already have a pool, it may not be worth adding one.
2.       Costly, luxury upgrades: this applies to kitchens, bathrooms, and landscaping. High-end upgrades cost a lot, but buyers typically aren't willing to pay a lot extra for them. They may even see your gorgeous marble countertops or sparkling cherub fountain as impractical and a pain to maintain. If you're focused on recouping the cost of upgrades, go more moderate and easy-care.
3.       Extended Master Suite: if you steal a bedroom/bathroom or closet space to expand the Master Suite, it may not pay off. First, an extra bedroom or bath adds significantly to the value of your home in all but the largest homes. And if you steal closet space to increase the size of your Master, you may also miss out on some of your return. Without that closet, or with a teeny closet, your extra bedroom seems less usable and practical.
4.       Garage conversion: even though it might add square footage, most people like to have that garage space. You might not see a ton of return on this one, and it can cost a great deal.
Finally, please note that I don't mean to imply every decision you make about your home should be based on resale numbers. Honey, if you are a passionate chef and your high-end kitchen brings you great joy, have at it! At the end of the day, use the decision criteria which make sense for you. This little ditty is just intended to help you prioritize projects to drive resale value. I hope it has been helpful.